The Aircon Service & Repair Specialist
AireControl was founded in 1999, we are an established, accredited and trusted aircon service company that specializes in the field of air conditioning for the past 20 years. With our vast experience and expertise, we are capable to fulfill your aircon maintenance needs.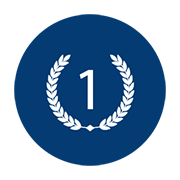 To provide professional and quality aircon services to our customers.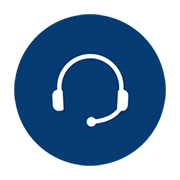 To represent a prestigious principal company in terms of sales and technical support.
To be able to advance with future air conditioning technologies.
Our core business includes providing quality aircon service, installation and aircon repair for residential and commercial premises. Our vast experiences enable us to provide our client with timely, cost-effective and professional service. Excellence in quality and service is our commitment to you.
Our company has been in the air conditioning industry for the past 20 years and our technical teams have accumulated vast experiences in various aircon services. We are also actively training our technical teams to advance their knowledge in the latest air conditioning technology.
Our advancement in technical skill enable us to provide highly complex circuit board repair services which is hardly available in the market. Apart from technical knowledge, our technical and administrative personnel are also taught in interpersonal skill to meet complex customer needs.
AireControl has a staff strength of 18 employees who are made up of operation, technical and administrative personnel. They hold the following positions as office administrator, technical coordinator, supervisor, senior technician and technician.
We have a fleet of 7 service teams providing island wide aircon service and repair support. The aircon service teams are led by qualified supervisors who hold relevant qualifications from recognized institutions. Over the years, our accumulated reserves funding and trained leaders are all set to recruit and groom new service personnel.
BCA REGISTERED CONTRACTOR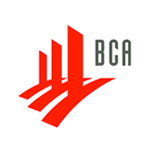 AireControl is a registered contractor of the Building & Construction Authority (BCA) of Singapore. Having fulfilled the requirment of technical knowledge and proven track records, we are allow us to serve the procurement needs of government departments, statutory bodies and public sector organisations.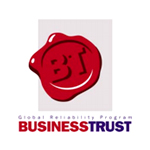 AireControl has achieved another milestone in our continuous effort to bring service excellence. In 2007, AireControl has been accredited the TrustSG Seal (For both Business Trust & Consumer Trust).
Having a TrustSg seal is an indication that the company is a credible, efficient and trustworthy e-merchant. As the TrustSg initiative is backed by the Singapore Government, being TrustSg accredited brings prestige and credibility.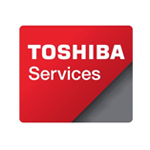 AireControl is honoured to be appointed by Toshiba Japan as Singapore sole service agent for Toshiba's range of train's air conditioner use in SMRT trains. These train's air conditioners are very specialise equipment requiring highly trained and skilled personel to handle. AireControl commitment and expertise are factors contributing to this distinguish appointment.
[testimonial_rotator id=264]
Our Clientele
The following are some of our reputable clients.
Singapore Press Holdings Ltd (SPH)
SMRT Corporation Ltd
National Environment Agency (NEA)
People Association (PA)
Certis CISCO Security Pte Ltd
Kawasaki Heavy Industries (S) Pte Ltd
Sembawang Engineers & Constructors Pte Ltd
Hong Leong Corporation Pte Ltd
Pan Pacific Service Suites
Colex Holdings Limited
Sembcorp Industries Limited
Keppel Fels Limited
ST Airport Services Pte Ltd
SBS Transit Ltd
Football Association of Singapore
EM Services Pte Ltd
Orchard Road Presbyterian Church
Thye Hua Kwan Moral Society