#1 Reviewed Aircon Servicing, Aircon Repair Service Company in Singapore
Need aircon servicing, aircon repair for your residence or office? We at AireControl have you covered with the most reviewed aircon service in Singapore!
As a TrustSG accredited and BCA registered aircon company, we guarantee top-notch quality aircon servicing and repair to our Singaporean customers. This is backed by our 90-day warranty on all our services.
Our team of experienced professionals can handle any aircon servicing and repair issues that you may face in your Singapore home or office.
We offer a wide range of aircon services including: general aircon servicing, aircon installation, chemical cleaning, aircon repairs, yearly maintenance contracts and more.
We support most aircon brands such as Mitsubishi, Daikin, Panasonic, Samsung, Fujitsu, Carrier, Sanyo, Sharp, Toshiba, LG & etc in both residential and commercial premises.
We will conduct a thorough overhaul of the air conditioning fancoil unit. This is usually carried out when general cleaning does not improve the condition.
We provide installation services for all types of aircon for various brands.
90 Days Warranty on All Aircon Servicing
All our aircon repair, service and maintenance works are backed by 90 days of service workmanship warranty on the work done. If you are not satisfied, we will ensure that it is done right!
Aircon Service Reviews on Google
Check out what 175+ satisfied customers say about our aircon servicing and repair service!

Punctual and even went the extra mile to service other remaining aircon without any additional

...

cost. Also the supervisor provide a valuable advice on aircon maintenance.

read more

Thomas Kwok
09:22 24 Mar 20
The workers are well trained and honest on their works while performing the services on all my

...

air-conditioner units. This is a trustfully and reliable company.

read more

I have had Airecontrol service my aircons for years. Always on time as per schedule and they are

...

evidently knowledgeable of what they are doing.

read more


Airecontrol has provided fast and prompt response to my work requested. Like their quality of work.

Abdul Rahim Omar
12:22 19 Mar 20

Sukma Merindu
10:47 19 Mar 20
We are very really satisfied with services rendered by Airecontrol people...Looking at their work

...

they are very efficient and look professional.. I would like to recommend their services to others ..Thank you airecontrol .. now feeling cool every night .

read more

larissa choong
09:40 19 Mar 20
We have been with AireControl for some years now. It's always been pretty good. But recently our

...

units have been served by a very humble, professional, and friendly guy. We like his service. We also like the flexibility of the company AireControl and its responsiveness to our feedback all this while. Overall - Great job 🙂

read more

Richie George
09:29 19 Mar 20
Super nice guys and really easy to work with. 2nd time purchasing the aircon service package with

...

them. They even call and remind you to pick date for your next servicing of aircon. Overall highly satisfied with their service.Will highly recommend their service to anyone.

read more

Kelvin Lim
08:53 19 Mar 20
Great service and professionalism shown by the service personnel!

Clement Lim
07:39 19 Mar 20
The servicemen was on time and did the servicing professionally and effectively. Overall, the price

...

is reasonable and I am satisfied with the result of the servicing.

read more

The men came to my place on the dot. We thought free service from iswitch just simple new

...

serviceman to complete the free service, to my surprise they really do it professionally going through without much questions. Even fixed up the joints into the position that the previous serviceman missing the clicking joints. We will definitely engaged them as our service provider after our contract end.

read more

Kiran Paithankar
06:08 17 Mar 20
Highly recommended for engaging Airecontrol for your aircon servicing requirements. They provide a

...

great service and at much better competitive prices!

read more

farah rahman
11:42 06 Mar 20

Service crew were well versed in their air con service skills and the job was done professionally,

...

quickly and efficientlyService crew was also very courteous in their mannerism.Keep up the excellent job!

read more

Knowledgeable and always very timely in sending reminders for servicing. Been a customer for a few

...

years now.

read more

CHARLES CHUNG
04:02 27 Feb 20
Service was great. The staffs were very professional in handling the airconds. Must take the

...

quarterly package for more value money in servicing airconds.

read more

Dixon Stephen
05:44 19 Feb 20
Staff was punctual and provided good service. Customer service was polite and responsive. Service

...

staff were friendly and professional.

read more

Alvin Siah
14:16 14 Feb 20
They have serviced my air cons for the past eight years and the servicing technicians have done a

...

very good job.They are very responsive and helpful whenever I have problems with my air cons.

read more

swee cheo quek
12:42 13 Feb 20
Technician is very professional and he is very skilful with his work related. Payment is very easy

...

as is cashless it make us settle easily without any hassle. Once again Thumbs up for his customer service .

read more


Have engaged AireControl to service my home's sys-3 aircon. Already done 2 times, i am satisfied

...

with the service rendered. I like AireControl management of service time for my home units so that i don,'t have to worry about them. The contract pricing offered is also reasonable. I recommend AireControl....DAVID HOOJURONG WEST

read more

Gilbert Ong
05:24 10 Feb 20
Staff that came to service my home AC is very knowledgeable the way he dismantle n assembled back

...

is very good. He clean ALL the parts n NO SHORT CUT.THANK YOU N LOOKING FORWARD TO SEE YOU FOR MY NEXT SERVICING.ONG

read more

We are appreciates your expertise AireControl, Technicians have many experienced to justify our

...

house air-conditioning.They're deserved the credit. Trustees trust❤️ this Branded service - vendors.Their expertise teams are punctuality on time their jobs services. They are valuable to value their companies images and serve their services with a great smiles and to determination theirs quality assurance to the Clients.Well Done AireControl with double - double Thumb-up 👍👍👍👍👍👍💪💪💪.. Keep it up Good works.

read more

Hi. I was really impressed with the service and the attention to detail that they provided. Very

...

professional. Thank you so much.

read more

Very prompt with inquiries and the cleaning staff is super helpful and nice. Always make the

...

reservation early as the date can be booked quite quick.

read more

mohd razali bin kassim
07:02 05 Feb 20
The technician very professional and very polite. Doing good job . But also credit to the customer

...

services for their quick answer to our call .. Good Job

read more

Teopilus Cecillia
07:21 20 Dec 19
I like their value of business,told me promptly abt voucher which I received frm I - switch.I like

...

Aire control workers punctuality when come for aircon service.at my hse.

read more

Was introduced to airecontrol via subscription to i-switch. I was really impressed by the 2

...

Technicians who were punctual, polite and well trained despite they are from Myanmar ( if I remembered). Thumb up.

read more
Next Reviews
What can you expect from our Aircon Servicing and Repair Service?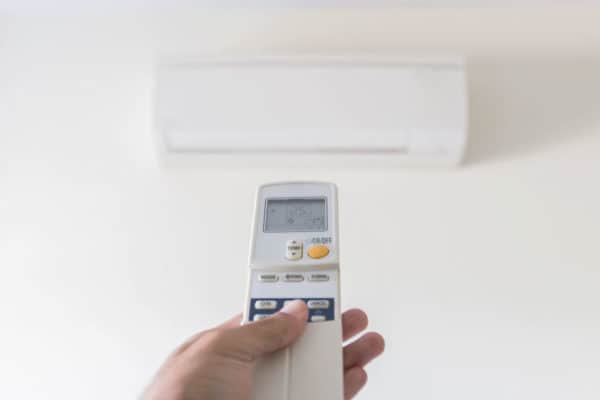 Air conditioning is essential in everyday living for people in Singapore. Due to the frequent usage, it is recommended to get regular aircon servicing and maintenance done for your air conditioning system before it breaks down. This ensures that the fan coil units are kept in optimal condition.
Hiring a trusted and professional aircon service company in Singapore with proven expertise and experience is therefore a key component to ensuring that your air conditioning system will continue to work effectively and efficiently without breakdown and causing inconvenience to your daily routine.
With regular servicing, you will find that the aircon can last longer which in turn saves you the cost of buying a new air conditioner.
We follow a tried-and-tested routine when it comes to servicing your aircon, that keeps your system in tip-top condition for your maximal comfort.
Also, by having regular aircon servicing done, your air conditioner consumes less electricity and will help you save on your utility bills in the long run.
Our aircon service work scope covers the following
Clean & check air filter, front panel & cover
Check deodorising and purifying filter
Clean & check indoor evaporator coil
Clean & check indoor drainage tray (Wall mount fancoil)
Vacuuming of drainage pan (Ceiling mount fancoil*)
Vacuuming of drainage system
Brush & check outdoor condenser coil
Check fan bearing and lubricate (if necessary)
Check compressor suction and discharge gas pressure
Tightening of electrical contacts
Our aircon servicing packages are available at attractive rates. For more information click here.
*Above scope not applicable for ceiling concealed fancoil.
AireControl is an established and accredited company that specialises in aircon servicing and aircon repair in Singapore.
With more than 20 years of experience in the industry, we are a trusted name that both commercial and residential customers rely on to service and maintain their aircon systems whenever the need arises.
We serve our aircon customers islandwide throughout Singapore on the back of our growing fleet of 7 service vehicles.
If you're looking for a reliable aircon service company that you can trust, look no further than AireControl. We are here for you.
AireControl is featured as one of the best aircon repair companies in Singapore. Check it out here: https://www.bestinsingapore.co/best-aircon-repair-singapore/.
OUR ACCREDITATION & AWARDS

Aircon Servicing Frequently Asked Questions (FAQ)