#1 Reviewed Aircon Servicing, Aircon Repair Service Company in Singapore
Need aircon servicing, aircon repair for your residence or office? We at AireControl have you covered with the most reviewed aircon service in Singapore!
As a TrustSG accredited and BCA registered aircon company, we guarantee top-notch quality aircon servicing and repair to our Singaporean customers. This is backed by our 90-day warranty on all our services.
Our team of experienced professionals can handle any aircon servicing and repair issues that you may face in your Singapore home or office.
We offer a wide range of aircon services including: general aircon servicing, aircon installation, chemical cleaning, aircon repairs, yearly maintenance contracts and more.
We support most aircon brands such as Mitsubishi, Daikin, Panasonic, Samsung, Fujitsu, Carrier, Sanyo, Sharp, Toshiba, LG & etc in both residential and commercial premises.
We will conduct a thorough overhaul of the air conditioning fancoil unit. This is usually carried out when general cleaning does not improve the condition.
We provide installation services for all types of aircon for various brands.
90 Days Warranty on All Aircon Servicing
All our aircon repair, service and maintenance works are backed by 90 days of service workmanship warranty on the work done. If you are not satisfied, we will ensure that it is done right!
Aircon Service Reviews on Google
Check out what 175+ satisfied customers say about our aircon servicing and repair service!

Kian Wee Tan
14:29 11 Jul 22

Angela Lee
06:54 23 Oct 21
Booking was easy and convenient. Admin calls to confirm appointment. Technicians are professional, work fast and are very knowledgeable. Highly recommended!

Han Chuan Lee
01:19 02 Oct 21
Responsible technicians and work fast

Jason Wong
14:07 29 Jun 21

Thomas Kwok
09:22 24 Mar 20
The workers are well trained and honest on their works while performing the services on all my air-conditioner units. This is a trustfully and reliable company.

I have had Airecontrol service my aircons for years. Always on time as per schedule and they are evidently knowledgeable of what they are doing.


Airecontrol has provided fast and prompt response to my work requested. Like their quality of work.

Abdul Rahim Omar
12:22 19 Mar 20

Sukma Merindu
10:47 19 Mar 20
We are very really satisfied with services rendered by Airecontrol people...Looking at their work they are very efficient and look professional.. I would like to recommend their services to others ..Thank you airecontrol .. now feeling cool every night .

larissa choong
09:40 19 Mar 20
We have been with AireControl for some years now. It's always been pretty good. But recently our units have been served by a very humble, professional, and friendly guy. We like his service. We also like the flexibility of the company AireControl and its responsiveness to our feedback all this while. Overall - Great job 🙂

Richie George
09:29 19 Mar 20
Super nice guys and really easy to work with. 2nd time purchasing the aircon service package with them. They even call and remind you to pick date for your next servicing of aircon. Overall highly satisfied with their service.Will highly recommend their service to anyone.

Kelvin Lim
08:53 19 Mar 20
Great service and professionalism shown by the service personnel!

Clement Lim
07:39 19 Mar 20
The servicemen was on time and did the servicing professionally and effectively. Overall, the price is reasonable and I am satisfied with the result of the servicing.

The men came to my place on the dot. We thought free service from iswitch just simple new serviceman to complete the free service, to my surprise they really do it professionally going through without much questions. Even fixed up the joints into the position that the previous serviceman missing the clicking joints. We will definitely engaged them as our service provider after our contract end.

Kiran Paithankar
06:08 17 Mar 20
Highly recommended for engaging Airecontrol for your aircon servicing requirements. They provide a great service and at much better competitive prices!

Service crew were well versed in their air con service skills and the job was done professionally, quickly and efficientlyService crew was also very courteous in their mannerism.Keep up the excellent job!

Knowledgeable and always very timely in sending reminders for servicing. Been a customer for a few years now.

CHARLES CHUNG (Charles8107)
04:02 27 Feb 20
Service was great. The staffs were very professional in handling the airconds. Must take the quarterly package for more value money in servicing airconds.

Alvin Siah
14:16 14 Feb 20
They have serviced my air cons for the past eight years and the servicing technicians have done a very good job.They are very responsive and helpful whenever I have problems with my air cons.

swee cheo quek
12:42 13 Feb 20
Technician is very professional and he is very skilful with his work related. Payment is very easy as is cashless it make us settle easily without any hassle. Once again Thumbs up for his customer service .


Have engaged AireControl to service my home's sys-3 aircon. Already done 2 times, i am satisfied with the service rendered. I like AireControl management of service time for my home units so that i don,'t have to worry about them. The contract pricing offered is also reasonable. I recommend AireControl....DAVID HOOJURONG WEST

Gilbert Ong
05:24 10 Feb 20
Staff that came to service my home AC is very knowledgeable the way he dismantle n assembled back is very good. He clean ALL the parts n NO SHORT CUT.THANK YOU N LOOKING FORWARD TO SEE YOU FOR MY NEXT SERVICING.ONG

We are appreciates your expertise AireControl, Technicians have many experienced to justify our house air-conditioning.They're deserved the credit. Trustees trust❤️ this Branded service - vendors.Their expertise teams are punctuality on time their jobs services. They are valuable to value their companies images and serve their services with a great smiles and to determination theirs quality assurance to the Clients.Well Done AireControl with double - double Thumb-up 👍👍👍👍👍👍💪💪💪.. Keep it up Good works.

Hi. I was really impressed with the service and the attention to detail that they provided. Very professional. Thank you so much.

Very prompt with inquiries and the cleaning staff is super helpful and nice. Always make the reservation early as the date can be booked quite quick.

mohd razali bin kassim
07:02 05 Feb 20
The technician very professional and very polite. Doing good job . But also credit to the customer services for their quick answer to our call .. Good Job

Teopilus Cecillia
07:21 20 Dec 19
I like their value of business,told me promptly abt voucher which I received frm I - switch.I like Aire control workers punctuality when come for aircon service.at my hse.

Was introduced to airecontrol via subscription to i-switch. I was really impressed by the 2 Technicians who were punctual, polite and well trained despite they are from Myanmar ( if I remembered). Thumb up.

Eng Hwa Teo
04:25 22 Nov 19
I was introduced to Airecontrol by I Switch and was very impressed with their service level. The coordinator contacted me in advance to remind of the servicing date and timing and the servicing team was very punctual and came on the dot. They were very knowledgeable, well equipped n explained clearly what they were doing. Everything was performed swiftly and effectively, they even vacuumed and swiped off dust and water leaving no mess in the house!

Great technician and service, recommend Airecontrol.

robert chua
13:21 21 Nov 19
The Maintenance services done by the technician was very good. I am happy with the job done.

Leong Wing Kit
07:10 21 Nov 19
Had signed up 1 year contract for normal aircon servicing with AireControl. Their servicing was value for money. They delivered what they promised. The service staff are knowledgeable and polite. Will recommend to others.


Rosli Sarip
06:02 21 Nov 19
Great service, explain to cust. What need to be done ...very helpfull...Thanks to the technician....

Norashikin Lee
06:00 21 Nov 19
Had a great experience with AireControl servicing. Staff are friendly & knowledgeable. Will book another appointment again soon!

Rated 5-star for their cleaning maintenance service. Technician Mr Wee is a resourceful worker giving informative advice and tips. Work is transparent, clean and neat. Thank you.

Michael Mann
04:45 21 Nov 19
I found the AireControl Aircon Maintainence Team very professional & detailed in carrying out the aircon servicing.Now my family will enjoy cooler & cleaner air for many months to come!

Punctual and service was detailed and precise.Thumbs up for the service staff and call center

Liqin Jiang
02:53 17 Nov 19
Excellent service and nice people. Will sign contract for whole year aircon service.

queenie Lemonbie
09:15 11 Nov 19

Johncena Beaver
09:11 11 Nov 19
The work was very professionally done and the people were very friendly and polite. I highly recommend this company! 👍🏻

I got a servicing package from Airecontrol. They were timely to call and arrange for my servicing even after a few months. The maintenance staff also came on time for the job to be done. Overall I am very happy with the service and will surely continue after my package ends. Thank you.

I think I will rate the service at least a 4 out of 5. I am happy with the service provided by the technicians. They are patient and friendly, cleared any doubts I have. They also shared with me some tips on how can I do some minor maintenance by myself.I will definitely use your service again next time

We are very happy with the aircon service. Your technician attitude is very good and polite. He is a good worker.

I had a wonderful experience with this company recently when servicing two of my AC units. I got phone calls a day before to confirm and just before the technician arrived.The technician promptly cleaned the AC units and left no mess behind. He also had time to answer many questions regarding the costs and ideal time between servicing.Easy to recommend.

Sujith Menon
05:36 28 Oct 19
Very Professional. Have been using their services for the last couple of years. Highly Recommend...

The air con service was excellent. Staff are very user friendly. They are taking care of the air conditioner unit and assist us very well with their fantastic service. I strongly recommend AireControl. Keep it up your good job. 👍

Rannie Tan
03:05 27 Oct 19
The technician who attended to the job was friendly, patient and knows what he was doing. I did not get his name but he told me he was from Myanmar. He explained what he was doing and answered my queries patiently. Keep up the good work AireControl.

Pleasant, efficient and polite service.

Good service. Friendly service staff and always punctual. Thumb up for the reminder call before the appointment date.

ang seng gek
04:03 26 Oct 19
Aircon technician service was good, he was also detailed with his explanation, and was very meticulous with his service. Highly recommeded

Carol Chua
15:12 24 Oct 19
Excellent service from AireControl! Was very punctual for the servicing. The technician explain the problem of our air con and provided solutions to it. Overall very good experience with AireControl!

David Thia
14:36 24 Oct 19
The technician is friendly n knowledgeable. He was punctual in his appointment.

They came on time and cleaned my aircons very thoroughly! Very happy with their professionalism and their service is highly recommended

Servelen Pte. Ltd.
08:08 24 Oct 19
Had a free service due to my subscription to iSwitch and was very satisfied with the service level provided. Thereafter, booked the technician again for the next servicing, which was during a promotional period and thus obtained a 10 percent discount. One additional thing is that they accept credit card payment instead of cash which meant convenience for customers. Also, for both servicing, there was only one technician each which I prefer over having 2 or 3 technicians over my place. Good job AireControl!

Frank opinions from the patience, knowledgeable and hardworking technicians, do what he needs to do despite me indicating that gas is okay and difficult to reach, completed the overhaul, approx. 2 hours, to my satisfaction, good customer booking service too. Keep it up!

Phaik Choo Kwong
13:33 23 Oct 19
The service provided by your technician is good. He did a thorough job to do my 3 units aircon. Even though I have to pay more but I thought it's worth it. I have signed up for next service.

John C siongbat
05:40 06 Jul 21

Wendy Weng
07:10 15 Jan 21

Benjamin Zhan
03:35 29 Dec 20


ashleigh pandya
07:26 07 Jul 20
Timely, efficient, effective! We've used AireControl for our aircon servicing multiple times and have been happy with their service.

Khairussalleh Junus
03:18 17 Mar 20

Jerry Yang
05:49 04 Mar 20
The servicemen was on time and did the air cons service professionally and effectively. They are friendly too. The price is reasonable too. I would say it is a very worthwhile experience.

Kyo Kusanagi
15:55 19 Feb 20
The technician was professional and courteous.

Wendy Seah
01:40 15 Feb 20

Reliable and professional

I sign up iswitch and free aircon service, that's how I came to know aAirecontrol. I m satisfied with their punctual & experience technician.

Neo Sze Mine
16:50 23 Nov 19
The customer Service was good ! The technician gave good information and advice after the service.

Lai Sim Choo
04:00 29 Oct 19
The technicians were punctual. Their work was meticulous and organised. Very satisfied with their first visit. Would probably engage them again.

Thomas Wong
06:10 27 Oct 19
The Service personnel was punctual and friendly. Good quality as well.

Daniel Tan
13:57 23 Oct 19
Staff are polite, courteous , helpful & good services .

To be fair, AireControl on-site technicians and supervisors are WONDERFUL. They are professional in conduct, friendly, knowledgeable in all technical aspects of aircon repair and servicing, I would have given them a 6 Star review. The supervisor Mr Peter was especially wonderful.My gripe was with the customer service officers. My three encounters with them for queries and appointment booking had been unpleasant. They were curt, impatient and not entirely helpful, which was really a shame, given the quality service provided by the on site technicians.

Over priced beware and compare before using.

Kelvin Tan
01:45 25 Dec 21
They use the cheaper maintenance package to lure you in. However, "maintenance" as they call it is subsequently used by them scare you into replacing components of the AC or use services when it's not required. For example, they told me that the air was not cold because the thermostat was rusty. I had to change it twice in 2 years and my AC is only a few years old. The replacement would cost over $250+ each. How is it possible that the thermostat become faulty after 1 year when it was fine up to then. Other times they would tell me the condenser temperature was rising and it indicates the fan is dusty. If not repaired it will damage the condenser. To clean the fan, it would cost $200+ which only involved pointing a high pressure nozel to blow off some dust and that was it! Absolutely ridiculous. I would definitely not recommend them to anyone. Save your money and try another company.

Andro Artanto Lukman
15:07 18 Nov 21
Service guy cannot even open my new installed toshiba aircon.Ive been signed new contract with airecon for 1 year (4 times/year).Complained that "i cannot open! Then how?!" "If i broke the case then how?". Everytime come always rush and do half-hearted job.Nevermind such attitude, what kind of service guy cannot even open an aircon casing? So i nevermind just dont open and no need to clean the dust insideAfter that i arranged with another company. Very pro, easily open my aircon casing and clean very thorough.Don't use this aircon service company. Trust me.


AVOID! They've trained their service personnel to always recommend a chemical clean. I took the bait on chemical clean on the external unit because I was having issues with one of the internal units. The issue wasn't fixed so the next time they recommended a chemical clean on the internal unit. I ended up using a different company and they managed to fix the issue by actually cleaning the A/C unit without the "recommended" chemical clean by AireControl.

dibin varghese
13:07 25 Jul 21

Be careful. Everyone's comments are true. I ordered Yearly Contract Maintenance. My home have 5 air-con, they returned in 25 minutes without thorough maintenance and cleaning. Then the bathrooms they used remained soaked and dirty. I canceled the rest of the contract. They are cheap but I really don't recommend them. There are a few good cleaners among them, but after using them for 3 years, I felt uncomfortable 4 times, so I stopped to order them anymore.安いから数年使用していたけど、担当者によって何度か嫌な思いをしたので頼むのをやめました。本当におすすめしません。他の人が同様の思いをしないように、初めてGoogle口コミを書き込むくらい不快でした。。

Chan Nyein Soe
06:27 19 Apr 21
17.4.2021 - Very dissatisfied and disappointed for this time because the guys reached my house around 5:35pm. The time slot was 3 ~ 5pm.Then he did the ac servicing in less than 10 minutes. The guy told me that AC is not cold due to water leaking and coil choke and I need to do the chemical wash.Also told me that he doesn't have time to do it now then I paid $40 for washing the filter and sucking the water inside the pipe.Actually I was planning to do AC servicing to other 3 rooms. But he denied to clean the other 3 rooms and seemed very rushed.You need to do some improvements to your team.

After spending nearly 500 sgd for the aircon maintenance service and chemical wash, the aircon is still the same, no improvement. Feel so disappointed and will not use their services again.Until we did a cleaning services with another company, then he said the technician last time installed the components in wrong direction.i've just paid 80 sgd for normal cleaning 4 units and my aircons are all good again.I feel regret to trust the recommendation from iswitch.I can see the difference between 2 technicians from 2 companies. From Airecontrol, it was not so careful and fast, another company, it is very careful service and and reliable, and they never tried to ask the customer for chemical services, not like Airecontrol.So be aware abt this.

Poh Lin Wee
02:03 26 Mar 21
Started using this company because of the free servicing session after the switch of electricity provider. Ended up buying a servicing packaging from them. They are good in reminding me that the servicing is due and easy and quick to make an appointment. However, they are unable to solve my leaking aircon problem. The technician claimed that the chemical wash can last for 2 years. But the leaking problem occurs again after only 6 months. When I call them to enquire, the lady is only interested in telling me that my contract has finished, but do not want to address the issue that the chemical wash did not help in the leaking problem. Maybe they lack the knowledge on how to solve a leaking problem.

Very bad servicing! Will never call this company again!

Incompetent. My aircon became worse after their servicing.

is Airecontrol close down? i still have a service package with them. I tried calling the office but voice mail said use their what'app service @ 6935 1139. Calling this number, no one pick-up, send waht'sapp invite, no reply

Luciana Koshiyama
09:10 20 Oct 20
BE CAREFUL! They overcharge on chemical overhaul saying that your  fancoil unit is of a bigger capacity. Their website says that the price for a unit of 18000 BTU starts from $180 but they charged me $240 for a unit of 16000 BTU. I tried to communicate with them via email inquiring the reason for that higher price but no reply. In addition, for my surprise, when I was trying to check the capacity of my aircon unit and looked at it closely, I found that they did a very dirty job on my wall. They put some silicon plaster impossible to clean up (as per photo). I was engaging their general aircon servicing for many years but after this I decided I won't continue using their service as well as I won't recommend anyone to do so.

I have given 1 free service from this company on the month of April but because of covid issue and lock down. Someone sms me the servicing will be delay. Understand the Situation. I have waited patiently till now which is already past more than 4 months. Recently sms and send email to them to check on the servicing date. No one sms or email back. What is going on now? This is very irresponsible. At least someone kindly sms or reply email on the status of servicing rather then we keep sms or calling....

Have been contacting them for more than 6 mths about the servicing contract (free gift from purchasing something). Totally ignoring my queries for the past 2 months. I can understand the COVID situation etc. But really, I have been patiently and politely asking in short simple sentences through their Whatsapp contact line. It keeps getting blue ticks but no replies. If they are professional about it, at least reply and explain the situation. Is it cause this is a free gift that they feel it is not important? Can just let go cause they won't get "paid"?

I engaged AireControl for general aircon servicing. Shortly within a month, two aircon units started to leak. A senior technician from AireControl informed that the water leakage was due to coil choke and chemical overhaul is needed which costs Sgd 240 for each aircon unit. As the charge is high , I contacted another Aircon service company for 2nd opinion. To my surprise, I was told that there was no choke. The water leakage was due to the shifting of water pipe. Chemical wash and chemical overhaul are not needed.

Alvin Kang
16:21 24 Jun 20
I engaged Airecontrol to perform 1 time servicing for 5 fan coils - servicing was average - spent about 5 min per fan coil using vacuum cleaner to suck out dirt and water plus washing of filters.They then started asking questions like 'when was the last servicing done?', 'when was the last chemical cleaning?' etc. They then claimed AC wasn't cooling well even though I felt it was perfectly fine. Moving on to the compressors, they then told me my refrigerant (gas) levels are low and need topping up at $120 per compressor (I have 3). I asked the service contractor to show me the gas readings but he pretended not to hear me. I rejected the offer to top up.Prior to servicing, my ACs have been cooling well and I dont have any issues with them at all.The same night, I switched on the master room AC and surprise surprise, the AC wasn't cooling at all. It was working perfectly well just the night before. Draw your own conclusions. Think carefully before you engage their services.

I should preface this review with the fact that our air conditioners were Samsung brand, which has been known to break down often.Being a customer for over five years, we received inconsistent service every three or four months for regular air conditioning service. For a large job such as replacing air conditioning units, we found the quoted price much more expensive than other companies in Singapore. Additionally, after the units were replaced, AireControl called us the next day stating that the quote they gave us was inaccurate, and we owed them more money. We respectfully declined. I will never do business with this company again, and I hope my review will urge you to choose another company who will treat you fairly.

Edwin Cheong
08:32 12 Feb 20
Terrible experience. 1) aircon remain dirty after servicing. The staff did not take out the fan roller out to wash. He ask for additional $60 if I want to do that. I rejected because i never have to pay when i ask for general servicing in the past. In addition, the interior of the aircon remain mouldy and dusty.2) the work was shoddy. I had to remind them to vacuum the pipe else they have no intention of doing it.

So.... they worked with iSwitch and was suppose to give a one-time maintenance service. I waited for half a year to get an appointment fix and unfortunately, no one turned up today(my appointment date). I called in and they push the responsibility to iSwitch. Well done.. Come, i clap for you..Also the call centre customer service is poor...If contacting your customer service had helped, i wouldn't be here giving you a 1star, and stating that your call centre customer service is poor

Peh Siewkim
13:02 27 Dec 19
After the servicing, the aircon was leaking in the middle of night, almost fall on the slippery floor. When we open up the fancoil to check, realise the water pipe was leave open, causing the water to drip on the floor. First time experience this kind service quality.Probably is FOC for ISwitch customer.

Desmond Ang
10:39 15 Nov 19
Had a promotional free iswitch package for this aircon company to service 2 aircon units and I top up $60+ gst to do another 2 more aircon units since they were already there. Amazingly, they only took 5 min to do 1 aircon each and total time taken was only 20 mins for 4 aircon units. Was told the compressor not include in the servicing. Very pushy, their aircon guys keep trying to sell their aircon servicing package. My aircon system is only 1yr+, my last gas top up was only 4-5months ago, yet was recommended to top up the gas again. Was also inform that the aircon is not cold and leaking which is totally nonsense. All aircon units are working well and cold. Other than my master bedroom aircon system, we hardly use the other 3 of the aircon units. So I don't understand why the need to top up and chemical wash/insulation the aircon? My experiences with other aircon guys would have took at least 1hour to service 4 aircon units so their efficiency is amazingly fast. Too bad I was not around, else i would have question the aircon guys. I would not use this Airecontrol again, sloppy and questionable works. Likely just want to up sell their services.


Saratah Ramasamy
08:07 25 Oct 19
The technicians were late but cleaned my 3 aircons by 15 mins. Very happy with service. They used their dirty hands to fix my aircon. There were dirt printmarks. Said there is a promotion but insisted i top up my gas and do a chemical washibg asking for another 240. A bad idea to have use them. After the holidays would get a reliable aircon service to give me a proper quote
Next Reviews
What can you expect from our Aircon Servicing and Repair Service?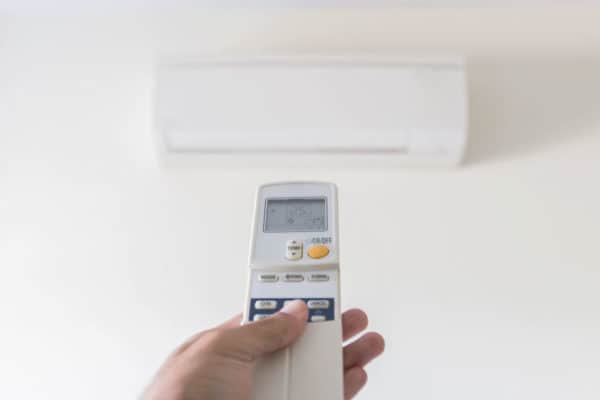 Air conditioning is essential in everyday living for people in Singapore. Due to the frequent usage, it is recommended to get regular aircon servicing and maintenance done for your air conditioning system before it breaks down. This ensures that the fan coil units are kept in optimal condition.
Hiring a trusted and professional aircon service company in Singapore with proven expertise and experience is therefore a key component to ensuring that your air conditioning system will continue to work effectively and efficiently without breakdown and causing inconvenience to your daily routine.
With regular servicing, you will find that the aircon can last longer which in turn saves you the cost of buying a new air conditioner.
We follow a tried-and-tested routine when it comes to servicing your aircon, that keeps your system in tip-top condition for your maximal comfort.
Also, by having regular aircon servicing done, your air conditioner consumes less electricity and will help you save on your utility bills in the long run.
Our aircon service work scope covers the following
Clean & check air filter, front panel & cover
Check deodorising and purifying filter
Clean & check indoor evaporator coil
Clean & check indoor drainage tray (Wall mount fancoil)
Vacuuming of drainage pan (Ceiling mount fancoil*)
Vacuuming of drainage system
Brush & check outdoor condenser coil
Check fan bearing and lubricate (if necessary)
Check compressor suction and discharge gas pressure
Tightening of electrical contacts
Our aircon servicing packages are available at attractive rates. For more information click here.
*Above scope not applicable for ceiling concealed fancoil.
AireControl is an established and accredited company that specialises in aircon servicing and aircon repair in Singapore.
With more than 20 years of experience in the industry, we are a trusted name that both commercial and residential customers rely on to service and maintain their aircon systems whenever the need arises.
We serve our aircon customers islandwide throughout Singapore on the back of our growing fleet of 7 service vehicles.
If you're looking for a reliable aircon service company that you can trust, look no further than AireControl. We are here for you.
AireControl is featured as one of the best aircon repair companies in Singapore. Check it out here: https://www.bestinsingapore.co/best-aircon-repair-singapore/.
OUR ACCREDITATION & AWARDS









Aircon Servicing Frequently Asked Questions (FAQ)
The cost to service aircon can start from $40 for 1 conditioner unit to $90 or even $150 for a residential apartment of 5 to 6 units for a 1-time servicing. For yearly aircon servicing maintenance, the cost ranges from $270 to $540 per year.
The cost covers the cleaning of the indoor fancoil and outdoor condenser, clearing of the drainage piping and checking of the air conditioning system's performance.
For more information, visit https://www.airecontrol.com/one-time-general-servicing/.
Aircon should be serviced every 3 to 4 months if it is used on average 8 hours per day. If the usage is lower, then a longer interval of 5 to 6 months should suffice. If the space or room is dustier, you may need more frequent aircon servicing even with a low usage.
Aircon servicing usually covers the following scope of work:
Clean & check air filter, front panel & cover
Check deodorising and purifying filter
Clean & check indoor evaporator coil
Clean & check indoor drainage tray (Wall mount fancoil)
Vacuuming of drainage pan (Ceiling mount fancoil)*
Vacuuming of drainage system
Brush & check outdoor condenser coil
Check fan bearing and lubricate (if necessary)
Check compressor suction and discharge gas pressure
Tightening of electrical contacts
*Not applicable for ceiling concealed fancoil.
For more information, visit https://www.airecontrol.com/one-time-general-servicing/.
Aircon servicing in Singapore is usually charged based on the number of aircon units, starting from $40 per unit to under $25 per unit (4 units or more) for one-time service.
For yearly maintenance, the cost is between $270 and $540 per year.